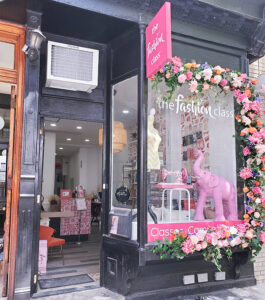 The Fashion Class is a year round fashion design and sewing studio located at 307 East 84th Street in Manhattan NYC.
We are the only camp for teens that both teaches sewing as well as the business side of fashion. Now in our 12th season, the Teen Summer Fashion Camp will explore different facets of the fashion industry (like design, marketing, pricing and selling) and spend the afternoons in the sewing studio creating actual garments.
About The Fashion Class: Founded in the garment district of NYC, The Fashion Class provides an education in fashion in the heart of the fashion world, Manhattan. From creating your own clothing, field trips to the costume department of Broadway shows like Wicked, shopping trips at Mood fabrics (featured on Project Runway) and visits to world-class museums, The Fashion Class provides an unforgettable fashion education!
In 2009, The Fashion Class Founder and Parson's graduate and fashion designer Kerri Quigley taught her first children's sewing class in New York City—and was instantly hooked!
Seeing how proud kids were after creating something of their very own was endlessly inspiring. Soon, Kerri was creating classes for kids with a focus on fun, playful learning—classes she knew her twelve year-old self would have loved.
After word got out about how much fun kids were having in Kerri's fashion-focused sewing classes and more children wanted to join, The Fashion Class was born in June of 2010.
Today, The Fashion Class has locations on The Upper East side as well as affiliate locations throughout the five boroughs.
Every aspect of The Fashion Class curriculum is rooted in Kerri's commitment to creating the best possible learning experience for children. All teachers at The Fashion Class share Kerri's love of teaching as well as a passion for fashion and design, along with a wealth of fashion design industry experience.
With summer camps, workshops, classes, school programs and more, The Fashion Class is bringing Kerri's vision for a fun, fabulous fashion education to students of all ages throughout New York City and beyond!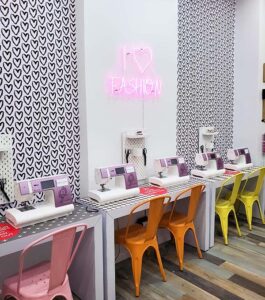 Check us out in Time Out NY Kids, NY Magazine, Pix 11 news and NY1 where we've been featured as a NYC parent's pick!
Students work on computerized sewing machines by Singer that are easy to use and equipped with needle guards for extra safety. All supplies are included in our fee and all students keep their creations. Our amazing instructors work in the fashion industry as apparel, costume, and accessory designers as well as fashion illustrators whose clients range from Sesame Street to Target!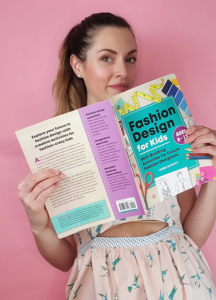 Our student/teacher ratio is always 5:1 in classes and camps. The Fashion Class focuses on fun and fabulous fashion themed classes where students learn to sew in a creative environment.
Kerri Quigley is the creator of The Fashion Class and author of Fashion Design for Kids. While at Parsons School of Design she created her own women's clothing line manufactured in NYC's garment center & later India. Her styling and fashion work has been seen in Teen Vogue and Cosmo Magazine online. She's passionate about the teen fashion camp program as she believes it's essential to teach up and coming designers not only how to design but how to get a design business off the ground. When she's not teaching fabulous fashion to children you can find her sewing bathing suits, styling fashion shoots, or designing dog clothing!
"I started my first clothing line in high school and manufactured in NYC's garment center and abroad leading to a deal with Bloomingdales. Join me this summer as we go through the process of creating your own fashion brand and learn all about this fabulous industry!" – Kerri, Founder